A new CHOICE report reveals the increasing dominance of third-party rental platforms and their discriminatory impacts on prospective tenants.
A national CHOICE survey has uncovered serious consumer harms from platforms that demand excessive personal data and open the door for discrimination and other harmful practices. Here's some highlight from the survey:
And here's some case studies showing how this issue is playing out, and the negative impacts for both tenants and landlords:
"My first winter in this property, my
electric oven/stovetop just stopped
working. I checked fuses and asked
my builder neighbour to have a look,
just to see if there was a simple issue. We
couldn't find any, so I contacted the agent, and
was told to fill in a form via their "maintenance
portal" to investigate the issue. I did so, and was
accused of damaging the property, and that if
it was found to be my actions that caused the
problem, I would be liable in full. Meanwhile, my
local agent had alerted the owners, who were
distressed at my not having means to cook etc.
– and approved a replacement appliance that
was ordered online and delivered (during
lockdown). The oven sat on the porch for over
two weeks as I tried to contact the appropriate
person via the "portal", only to be told they had
lost the initial request… Finally an electrician
was sent to install the oven, and he discovered
that there was a loose connection on the
original, which could have been fixed in minutes,
had my first contact been acted on. Three weeks
of my not being able to cook, hundreds of dollars
in unnecessary cost for the new appliance, fees
spent on the electrician and portal access – no
apology whatsoever."
Doris, Renter*
"We were given no choice with
1Form, because the property agent
would not accept applications any
other way. But I felt uncomfortable
sending them details of our investments, cash
in bank, more than one identity verifiers, utility
bills, marriage certificate, motor vehicle
registration details, tenant ledger report,
references, copy of pension card, and so on.
I felt we could easily be identified by simply
showing our photo ID on driver's licences."
Jose, Renter*
CHOICE is now calling on federal and state governments take the following steps to ensure that
renters are appropriately protected from the risks created by RentTech:
Reform the Privacy Act
Federal inquiry into automated decision-making (ADM)
Economy-wide ban on unfair trading
Modernise state and territory residential tenancies acts
You can find more information on our recommendations, case studies plus detailed results and survey methodology in the RentTech report (PDF).
Or watch this short video about the issues with RentTech: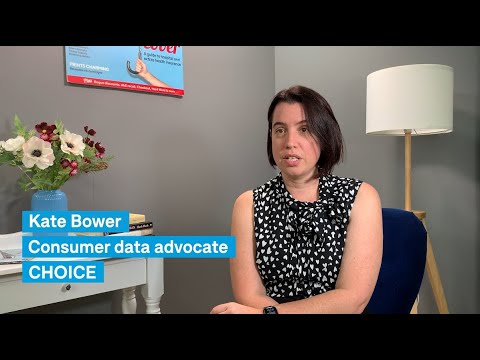 Read about the investigation:
Show your support and sign the petition for stronger privacy protections: