Disclaimer #1: The following is a recommendation, not a complaint.
Disclaimer #2: Despite a couple of one-on-ones with Steve Jobs, the author is a full-on Android fanboi. Just sayin'.
Over lunch a couple of weeks back a friend mentioned that he couldn't run Apple TV+ from his multi-thousand dollar, huge-screen TV. (Apart from his laptop, everything else in his family home is Apple, BTW.) The TV manufacturer had ceased upgrades to the 'smart' part of his TV.
At the same time I was having issues watching Ted Lasso on Apple TV+ via my home theatre PC. Apple does not play well with Google Chrome; for example, no Search function unless I installed iTunes (nup), installed their app (nup), or bought an Apple product (hah!).
So I pulled out the Chromecast with remote that I'd bought my mother for Christmas 2020 (only to have her go into an aged care home two weeks before Christmas.)
Setup was reasonably easy and, I suspect, a bit simpler using my Android phone than via an iPhone. I entered username/password pairs for my streaming services that were already installed; Amazon Prime, Apple TV+, Netflix, and Stan. I installed apps for 7, 9, 10, ABC iView and SBS On Demand. YouTube it already knew.
The remote is very compact and straightforward. It controls everything I need except Volume +/- on the TV. It will mute, however.
Unlike a number of 'smart' TVs, the remote does not appear to be always listening for voice commands. You speak while holding down the black button. The Google search functionality is pretty cool; it looks for results across all of your services without you needing to bother. If you don't have a suitable subscription, it will typically find what you want and give you an option to purchase.
For example, prior to the Chromecast I had manually searched Netflix, Prime and Stan for Cinema Paradiso. No luck. With the Chromecast I just held the button, said Cinema Paradiso, and up she came. No drama and I didn't bother to check where it came from. Two days ago I tried the same thing on a mate's very upmarket Bravia and all I got was a nice lady playing Morricone's themes on YouTube.
(He is technologically illiterate though, so there may have been setup issues.)
Are there issues with it? Of course.
When I asked for Muster Dogs I got Mustard Dogs instead. Likewise Reacher kept returning Richer. There's probably a way to train the thing to better recognise my Aussie accent, but I've been too slack to check. Reminds me of a favourite sketch though…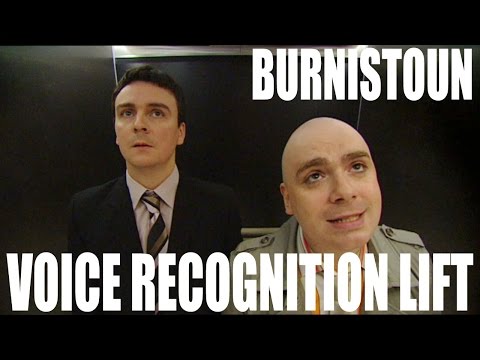 Another issue is that Google's search details may not always be up-to-date. For example, I watched Reacher over a couple of nights immediately following its release. Voice search could find it ("reach-ER") but only offered to add the program to my watchlist; I had to navigate to the Prime Video screen and then resume from where I'd left off.
On the other hand, asking for Ted Lasso season 2 episode 9 worked just fine.
So, do I recommend this doohickey? Absolutely. At $99 it's a way more sensible option than a TV upgrade. But the real proof is the reaction of my other half. She's just fine with her tablet and phone, but has always been flummoxed by my combination of smart-ish TV, HTPC, Foxtel Box, and universal remote. Now she navigates like an absolute pro.
Get the version with the remote. Officeworks seems permanently out of stock, but Google has free delivery at the same price.